More than a decade of processing
alternative investments.
WealthForge has cemented itself as an industry innovator. We've reimagined the managing broker-dealer role as a value-added service instead of just a necessary compliance hurdle.
0

K

Transactions Processed
0
Dedicated MBD Employees
Partnering with WealthForge as our managing broker-dealer has allowed us to expand our reach and simplify our back-office, enabling us to focus on business development.
Louis Rogers, CEO and Founder
WealthForge's platform provides real time tracking of investor subscriptions and funding from all sources in a simplified dashboard format.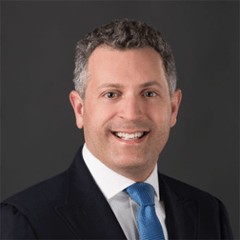 Dominic Vaccaro, President
WealthForge exemplifies customer service. I feel like they BELIEVE that my success is their success. They are beyond helpful, they anticipate roadblocks and overcome before they occur. They understand what I am trying to accomplish and help me get there.
Michelle Kyoko Wiens, Vice President National Accounts
*Stats above as of November 2022. Testimonials reflect these clients' historical experiences with WealthForge's managing broker-dealer services and may not be representative of the experiences of all clients or with other services. Testimonials are not a guarantee of future performance or success.



LOWER COSTS
Our technology is used to reduce the paperwork associated with your offering, removing the manual data entry that's typically required by the transfer agent, saving you money on transaction fees.

DEDICATED TEAM
Our team of compliance professionals, with due diligence experience in over 1,400 offerings, provides invaluable market curated feedback on how to best structure your offerings to be optimally attractive to your distribution partners.

TECH FORWARD
Our services are enhanced by technology that provides your distribution partners with tools that enable faster order entry, reduced investment processing time, timely and accurate commission payments, and nearly error-free processing.
GET IN TOUCH.
A member of our sales team will be happy to answer any questions you may have.